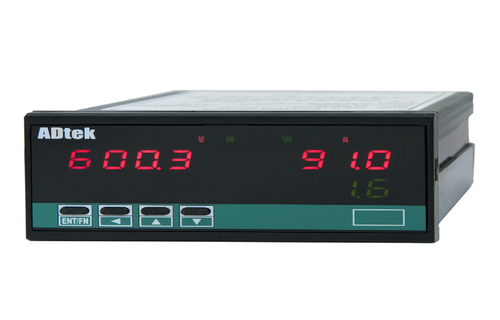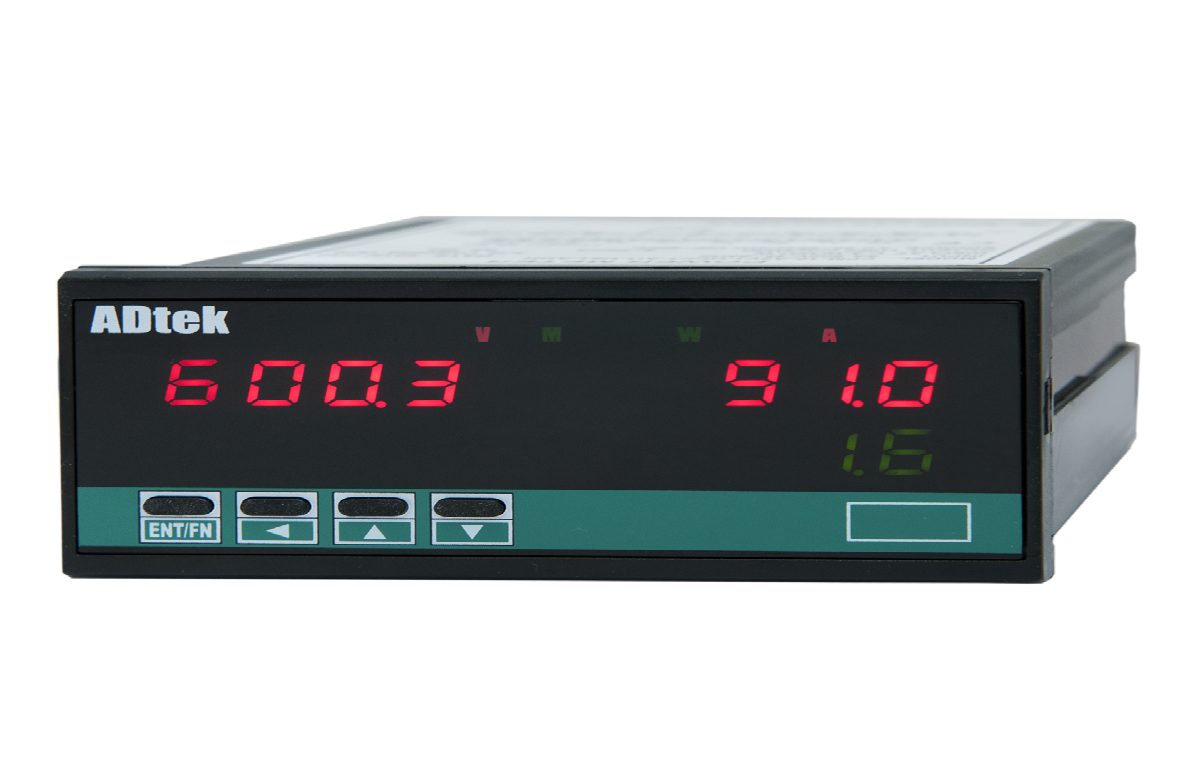 Price And Quantity
10000.00 - 15000.00 INR/Unit

1 Unit
Product Specifications
Industrial

Multifunction Power Meter
Trade Information
200 Unit Per Month

3 Week

Yes

All India
Product Description
A multifunction power meter is a device used to measure and monitor various electrical parameters in an electrical system. It is commonly employed in industrial, commercial, and residential settings to assess energy usage, optimize efficiency, and ensure proper power management. The multifunction power meter is a versatile tool that provides real-time data and helps in energy conservation and cost reduction.
Key features of a multifunction power meter may include:
1. Voltage Measurement: It measures the electrical potential difference between two points in the electrical system.
2. Current Measurement: It determines the flow of electrical charge through a conductor or load.
3. Active Power (Watt) Measurement: It measures the real power consumed by the load, expressed in watts.
4. Reactive Power (Volt-Ampere Reactive, VAR) Measurement: It gauges the power used by inductive or capacitive loads, which do not contribute to useful work, expressed in VAR.
5. Apparent Power (Volt-Ampere, VA) Measurement: It calculates the combination of active and reactive power, expressed in VA.
6. Power Factor (PF) Measurement: It shows the ratio of real power to apparent power and indicates the efficiency of power utilization.
7. Frequency Measurement: It determines the frequency of the electrical supply, typically 50 Hz or 60 Hz in most regions.
8. Energy Consumption Measurement: It keeps track of the total energy consumed over a specific period, typically in kilowatt-hours (kWh).
9. Demand Measurement: It measures the maximum power requirement over a predefined period, usually in kilowatts (kW).
10. Harmonic Analysis: Some advanced power meters can analyze and display harmonic distortion in the electrical system, helping identify potential issues.
11. Communication Interfaces: Many multifunction power meters offer communication options like Modbus, RS485, Ethernet, or other protocols to integrate with building management systems or monitoring software.
12. Data Logging and Reporting: The power meter may have the capability to log data and generate reports for analysis and compliance purposes.
Overall, a multifunction power meter plays a crucial role in understanding the electrical behavior of a system, optimizing energy usage, ensuring power quality, and identifying areas for efficiency improvement. It enables facility managers and users to make informed decisions regarding energy management and cost-saving initiatives.
Ordering Information:
| | |
| --- | --- |
| Model | Description |
| CPM-12D | Multi-Function Power Meter for Single/Three phase system, RS485, ModbusRTU |
| CPM-80 | Power Analyzer, 4-DI, 2-relay, RS485, Ethernet, Data Logging, Modbus RTU/TCP |
| CPM-70 | Power Analyzer, 4-DI, 2-relay, RS485, Data Logging, Modbus RTU |
| CPM-20 | Multi-Function Power Meter for Single/Three phase system, RS485, ModbusRTU |
Enter Buying Requirement Details
Other Products in 'Isolated Signal Conditioner' category
Back to top