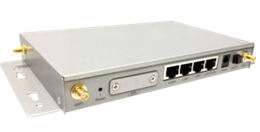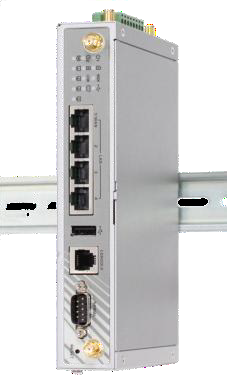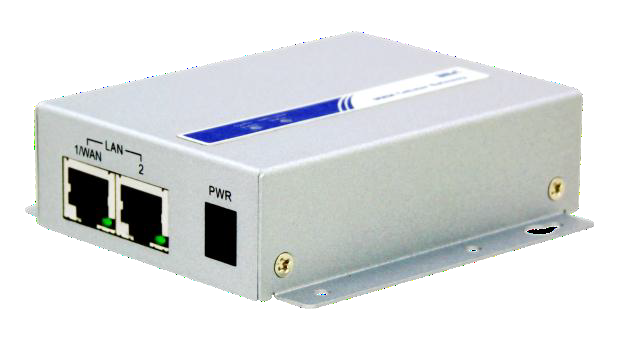 Amit Cellular Gateway Price And Quantity
12500.00 - 20000.00 INR/Piece

1 Piece
Amit Cellular Gateway Product Specifications
Black

Amit Cellular Gateway

Industrial
Amit Cellular Gateway Trade Information
200 Piece Per Week

3 Week
Product Description
The industrial-grade gateway provides functionality of connectivity hub for real-time data acquisition and processing, centralized control over the network, and acts as a power supply source for networking devices in the field.
It simplifies the deployment of PoE-enabled devices allowing simultaneous power supply and data transfer via one Ethernet cable.
It adds VPN functionality to infrastructure, for SIte to Site, Site to Multi site networks.
Features:
4G LTE
Digital Input, Digital Output,
Analog Input, Analog Output
VPN : IPSEC,L2TP, PP2P, OpenVPN
Gigabit Ethernet
WiFi 2.4GHz & 5GHz
USB, MicroSD,Onboard Storage Options
| | |
| --- | --- |
| Model | Description |
| IDG500-0T001 | 1xLTE Cat 4, Dual-Sim, 1xRS232,GPS |
| IDG500-0T013 | 1xLTE Cat 4, 2xRJ45, WiFi |
| IDG500-06501 | 1xLTE Cat 6, Dual-Sim,2xGE, GPS, 1x MicroSD, 1x USB |
| IOG851-WT041 | 1xCat 4,Dual-Sim, (4+1)x RJ45 GE, PSE, WiFi,, 1x USB, 1x RS232/RS485 |
| IOG851-WT031 | 1xCat 4,Dual-Sim, (4+1)x RJ45 GE, PSE, WiFi,, 1x USB, 1x RS232/RS485, 1xDiDo |
| IOG851-WL001 | 2x LTE Cat 4 , Dual Sim, (4+1)xRJ45 GE, PSE, 1xUSB, 1xRS232/RS485, 1x DiDo |
| IOG700-0T102 | 1xCat 4 Dual Sim,2xRJ45 FE, 1xRS232/RS485, 1x DiDo, 1x MicroSD |
| IOG700-0T302 | 1xCat 4 Dual Sim,2xRJ45 FE, 1xRS232/RS485, 4x DiDo,2x AI, 1x AO, 8GB Storage |
| IOG700-0T402 | 1xCat 4 Dual Sim,2xRJ45 FE, 4xRS232/RS485, 8GB Storage |
| IOG700-0T502 | 1xCat 4 Dual Sim,2xRJ45 FE, 2xRS232/RS485, 1x DiDo, 1x MicroSD,1xUSB |
| IOG500-0P001 | 1xHSPA+, Dual Sim, 1xRJ45 FE, 1xRS232/RS485 |
| IOG500-0T001 | 1 x LTE, Dual Sim, 1xRJ45 FE, 1xRS232/RS485 |
| IDG771-0T021 | 1x LTE Cat 4, Dual Sim, (3+1)x RJ45 GE, Wifi, USB |
| IDG771-0T0B1 | 1x LTE Cat 4, Dual Sim, (3+1)x RJ45 GE, Wifi (2.4GHz & 5GHz), USB |
| IDG771-LT001 | 2x LTE Cat 4, 2x Dual Sim, (3+1)x RJ45 GE, WiFi, 1x USB |
Enter Buying Requirement Details
Other Products in 'Network Communication Products' category
Back to top